Accreditation of the study program Professional Education (field of study 015 Professional Education) has been successfully completed.
As a result, the high level of professional training under the programme was confirmed by a certificate valid for 5 years (until July 1, 2026).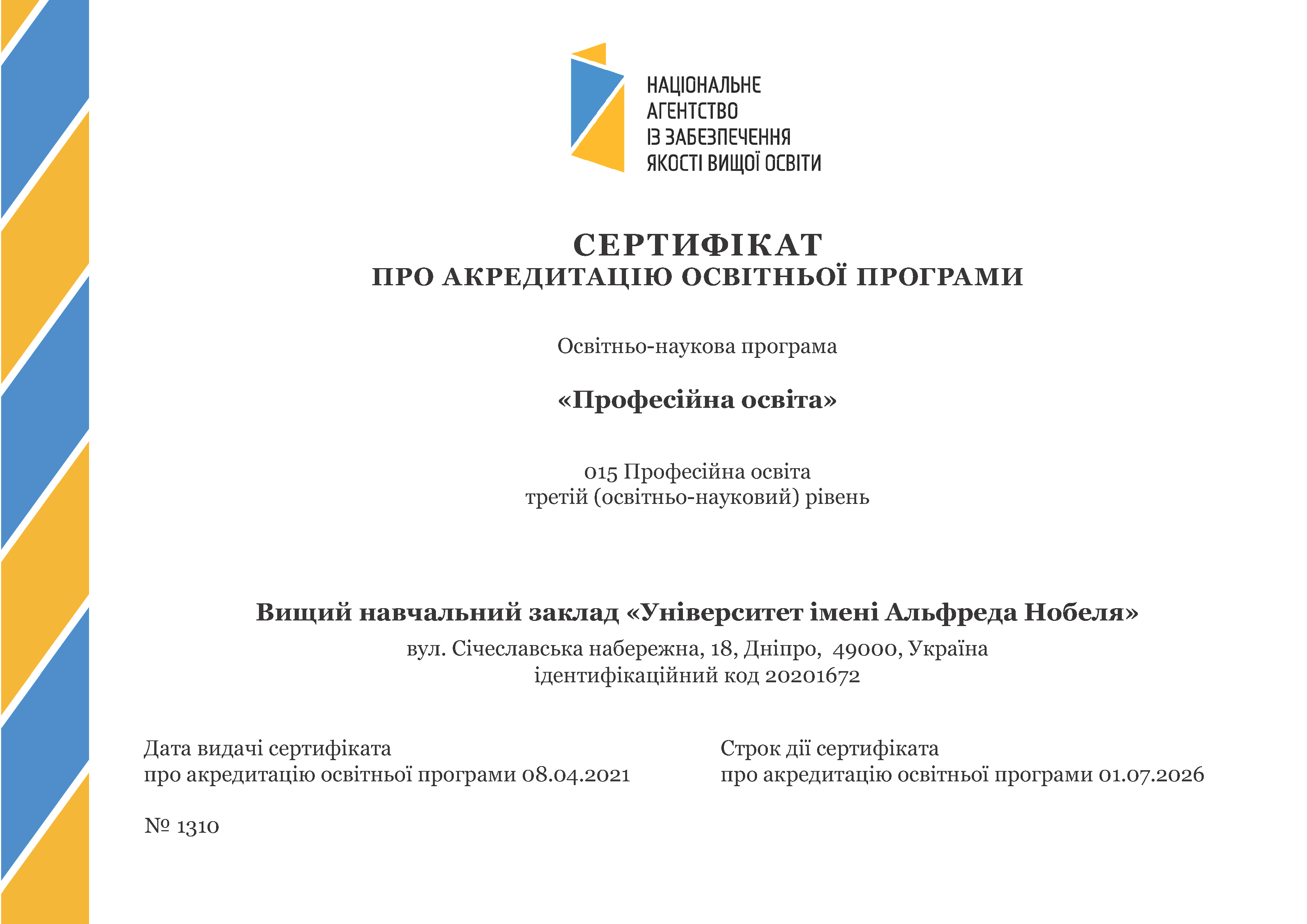 We invite scientists, young researches and anyone who wishes to join the programme.