Mr. Nguyen Hong Thach, Ambassador Extraordinary and Plenipotentiary of the Socialist Republic of Vietnam to Ukraine, visited Alfred Nobel University during his visit to Dnipro.
At the meeting, Sergii Kholod, Rector of Alfred Nobel University, and the team of Vice-Rectors signed a memorandum of further cooperation in education and research between Alfred Nobel University and the Embassy of the Socialist Republic of Vietnam in Ukraine.
It has already been agreed that experts from the Republic of Vietnam will meet with students of Alfred Nobel University from September 2021.
There was a tour of Alfred Nobel University organized especially for the Ambassador. The Ambassador also visited the Dnipro Institute of Medicine and Public Health, which successfully operates in Dnipro, and talked with Tetiana Leshcheva, Rector of the Institute.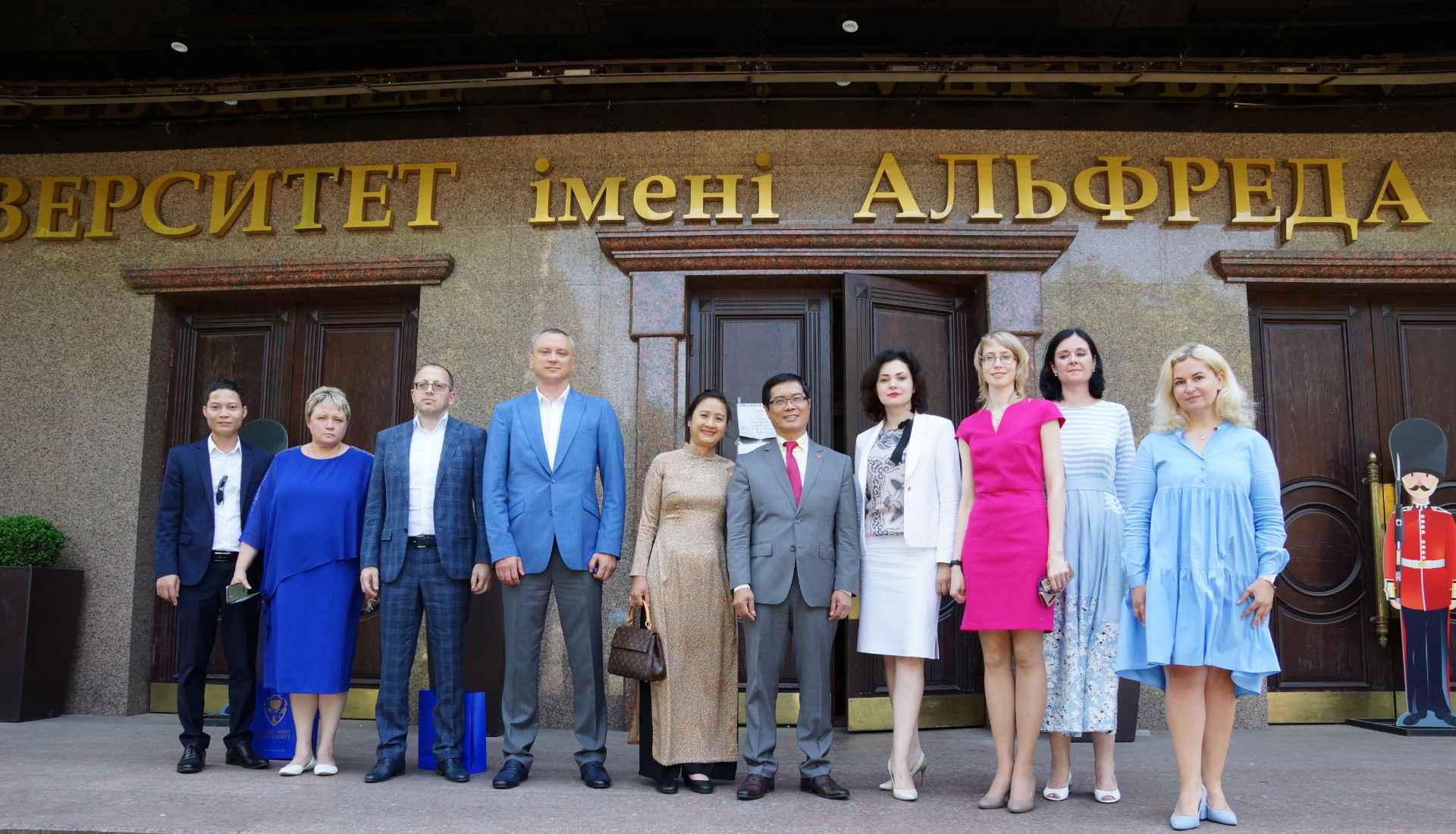 The Ambassador is amazed by Alfred Nobel University and plans further fruitful cooperation.