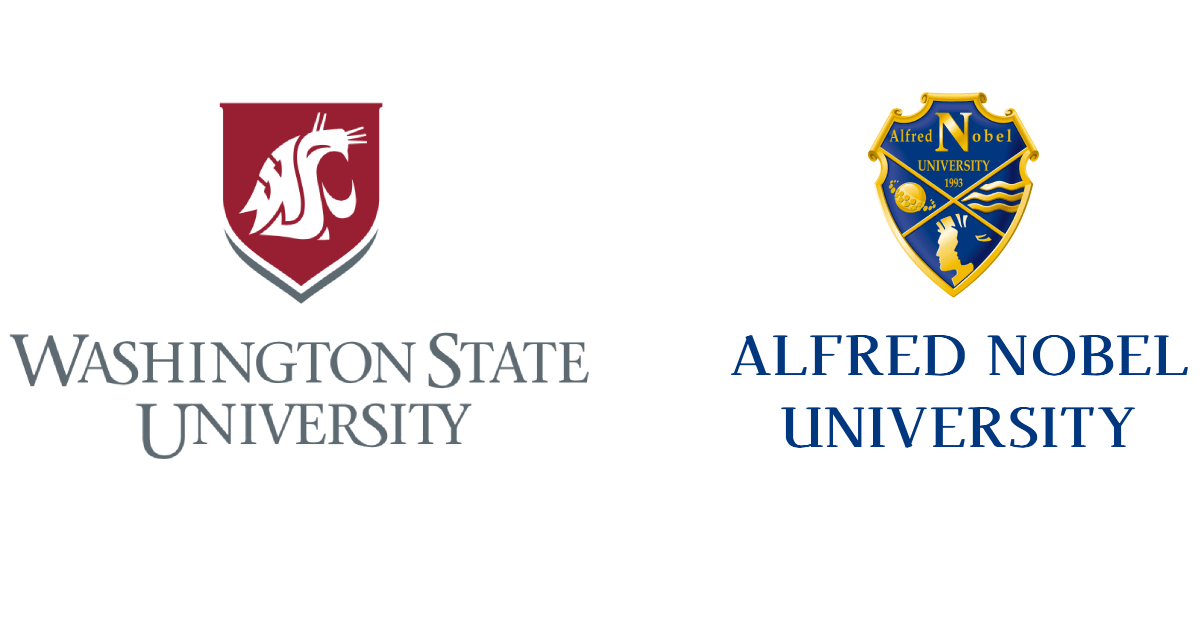 Resulting from cross-border educational cooperation between Professor Dipra Jha, Ed.S., HonD, CHE, CHT, Assistant Director and Scholarly Associate Professor, School of Hospitality Business Management, Fellow of International Business Institute, Carson College of Business, Washington State University and Associate Professor Halyna Miasoid, PhD in Pedagogy, Master in Tourism, Member of Hospitality Association of Ukraine, Head of the Department of International Tourism, Hotel & Restaurant Business and Foreign Language Training, Alfred Nobel University, and negotiated by Dr. Asif Chaudhry, Vice President for International Programs, WSU, and Prof. Tamara Ishchenko, Vice Rector for International Cooperation, ANU, the Memorandum of Understanding was signed on 19 August 2021.
Under the MOU, Alfred Nobel University and Washington State University will conduct programs and activities of basic and applied research, education and training, technology and information transfer, and economic development during five years, as both institutions have capabilities and expertise in conducting programs and activities of interest and potential benefit to the other.
The first mutual project to be realized in the autumn semester 2021 is the Global Virtual Mobility program 'Globally Networked Learning in Hospitality and Tourism' where students from both institutions will engage in all types of learning activities, as lectures from high-level professionals in Hospitality and Tourism from around the world, presenting their research in the field and team work as a multicultural global networked learning cohort.
For additional information about participation in the Global Virtual Mobility program 'Globally Networked Learning in Hospitality and Tourism', contact Associate Prof. Halyna Miasoid +380955843396 (phone, Telegram, WhatsApp, Viber), This email address is being protected from spambots. You need JavaScript enabled to view it..