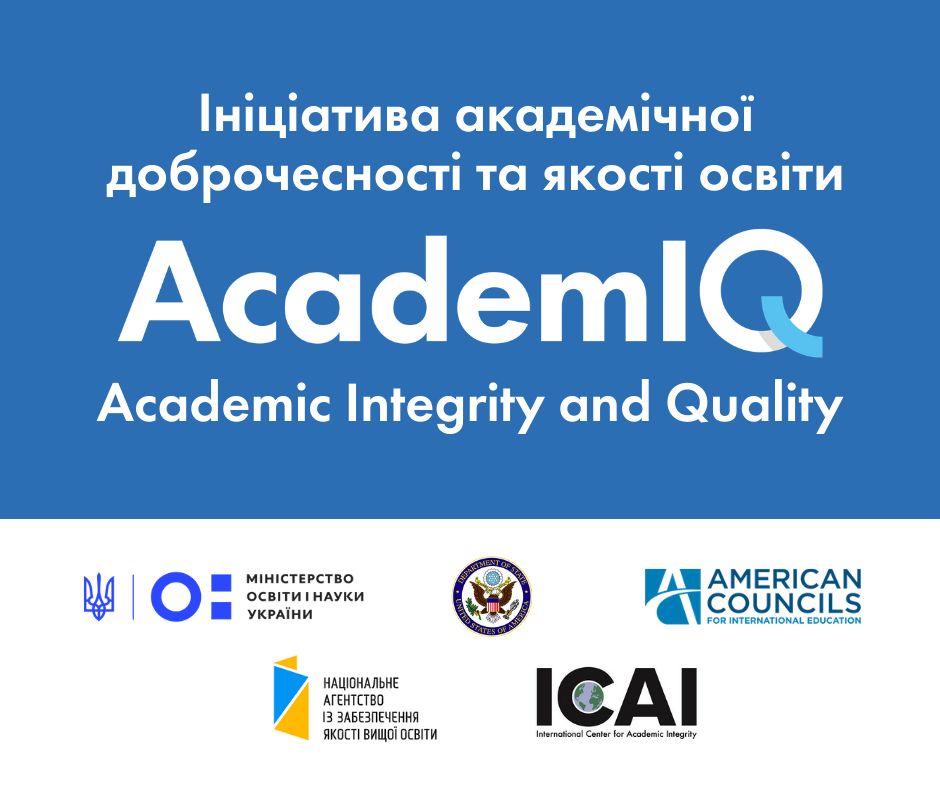 Alfred Nobel University has been competitively selected from 153 higher education institutions in Ukraine and has become a finalist and a participant in the Academic Integrity and Quality initiative from the American Councils for International Education *, which is implementing the project with the support from the US Embassy.in Ukraine, the Ministry of Education and Science of Ukraine and the National Agency for Quality Assurance in Higher Education.

Project team: Vice-Rector for Quality Assurance in Higher Education Iryna Shkura, Chairman of the Committee for the Quality of Academic Standards, Ganna.Mytrofanova, Head of the Department of Didactics Marianna Onishchenko.

The project plans to sign a Memorandum of Cooperation between the American Councils and Alfred Nobel University, which will outline the main steps of cooperation and the participation of the project team in the project activities.

The first cycle of training meetings is scheduled for November 23-27, 2020.

* more about the project at the link.